https://www.billboard.com/articles/news ... ominations
Vote here-
https://www.google.com/search?q=Rock%20 ... Fan%20Vote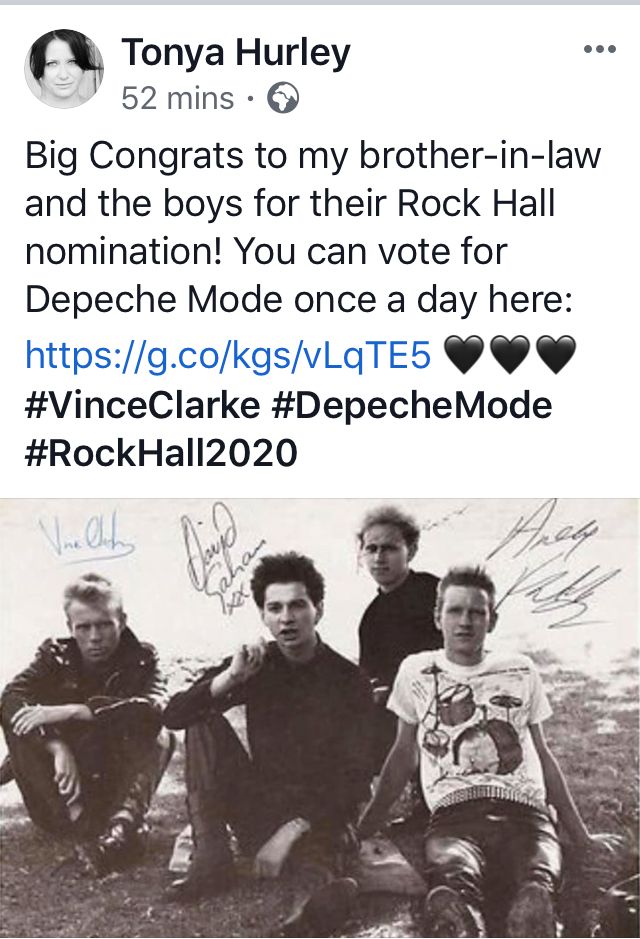 From Wonderland to the World Beyond
---
If they get in (and I hope they do!) I have a feeling Vince may not want to participate. Yes he was there at the formation of the band, and yes he wrote a classic album and iconic singles. But his involvement ended by 1982 and DM went on to a long, legendary career. Other thoughts?
---
Site Admin
Posts: 667
Joined: Mon Dec 03, 2018 10:20 am
Location: NYC
Contact:
I've thought more the opposite as of late, and didn't Vince get asked this very question within the last few years? For some reason I think he may have hinted at maybe if not imply he
would
appear.
Then again, I'm biased for it to happen. I'd bet Tracy is too.
"Erasure message board code was written into my DNA during conception"
---
---
Vince was always the cool one! Heck, he's still a cool mofo in my book
I tried following the link to vote, but it requires a Google sign-in which I don't have. So vote for DM for me! (Nine Inch Nails too)
---
From Wonderland to the World Beyond
---