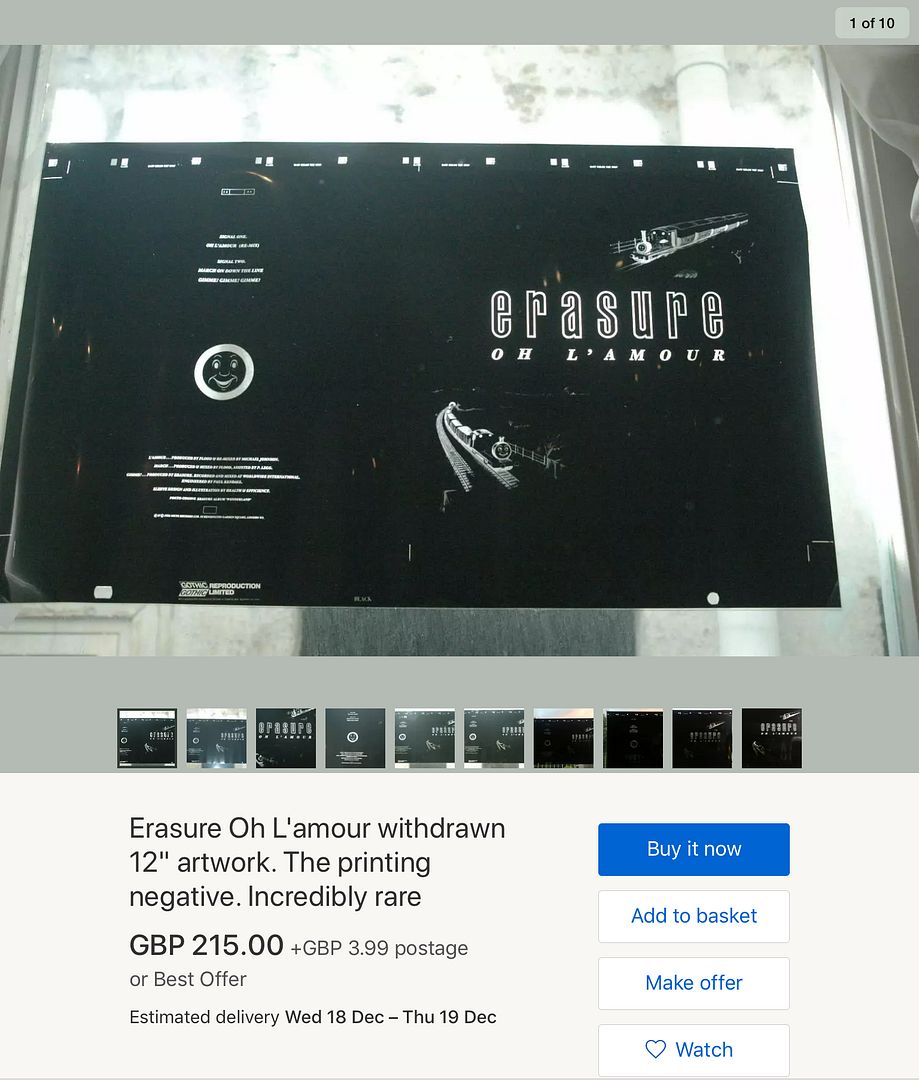 https://rover.ebay.com/rover/0/0/0?mpre ... 4005478967
Erasure Oh L'amour withdrawn Thomas the Tank Engine 12" artwork. The printing negative. Incredibly rare

Oh L'amour sleeve was originally designed with Thomas the Tank Engine, though Mute were forced to withdraw the artwork as they hadn't received permission.

Ideal for a large glass frame with a window or light behind.

This is the black printing negative to produce the withdrawn 12" artwork. In excellent condition.

Possibly the only one in existence.