Just putting this out there. During my Erasure Specials a lot of people have been asking can we do a live Erasure Disco at a venue. Well let's see what happens here and how many people would be interested.
So a venue in Lincolnshire in the UK. Round about April 2020. 4 hour Erasure Disco, buffet included and a bar.
10 pounds per person with all profits after hire going to 2 local charities, a dog charity and a Cancer charity.
If you are interested please let me know.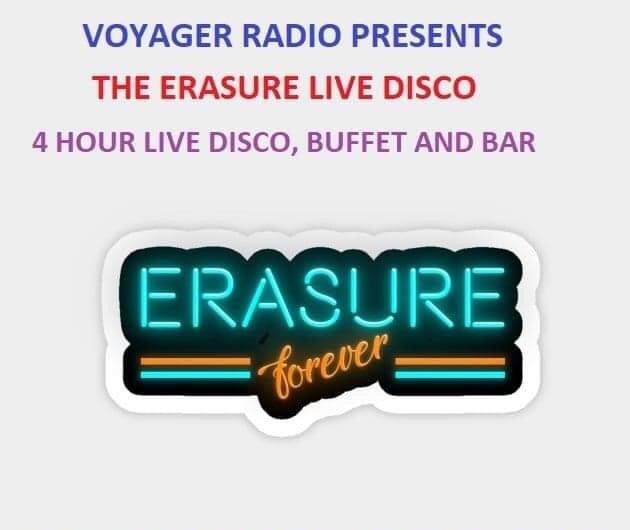 update
Hi Everyone. Just an update on the Erasure disco, We have a venue, we have a disco, we have flashing lights, we have food and a bar. We hope to have some give a ways and more.
The date is Saturday April the18th 2020. 7PM while 11PM. Tickets sadly have to be Limited and will go on sale next weekend. Tickets are £10 each and all proceeds after hire costs will go to Macmillan Cancer Care and Our Local Dog Trust.
The night will be magical. Will you be a part of it ?
Stay tuned for more details next weekend. Steve.