It's me Pughie,otherwise known to my mum as Mark Pugh.
I've been an Erasure fan since day one with Who Needs Love.
Here are a few posts brought over from the old Erasure4rum site ....... spoiler..... it's all about me!
Erasure related
Just got this tee for Fathers Day,but I thought I'd seen it before.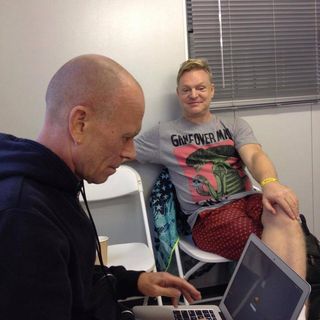 Here I am at the Banksy Dismaland Bemusement Park exhibition in Weston Super-Mare.
Seen looking at Kate MacDowell exhibits,she was the artist responsible for the Tomorrow's World releases artwork.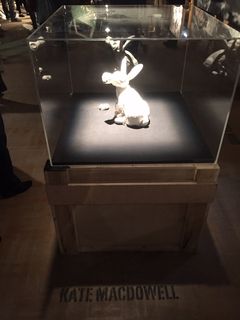 (It's lab rats with human ears growing on their backs,and a hare with a gas mask feeding her young)
Here is the list of music played at my 50th Birthday Bash.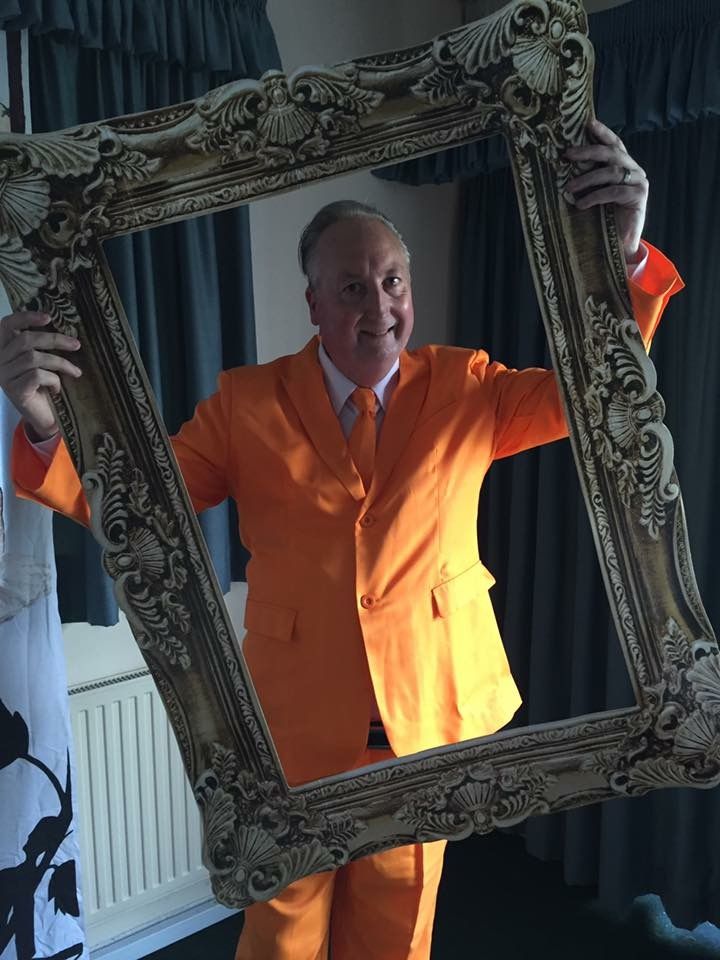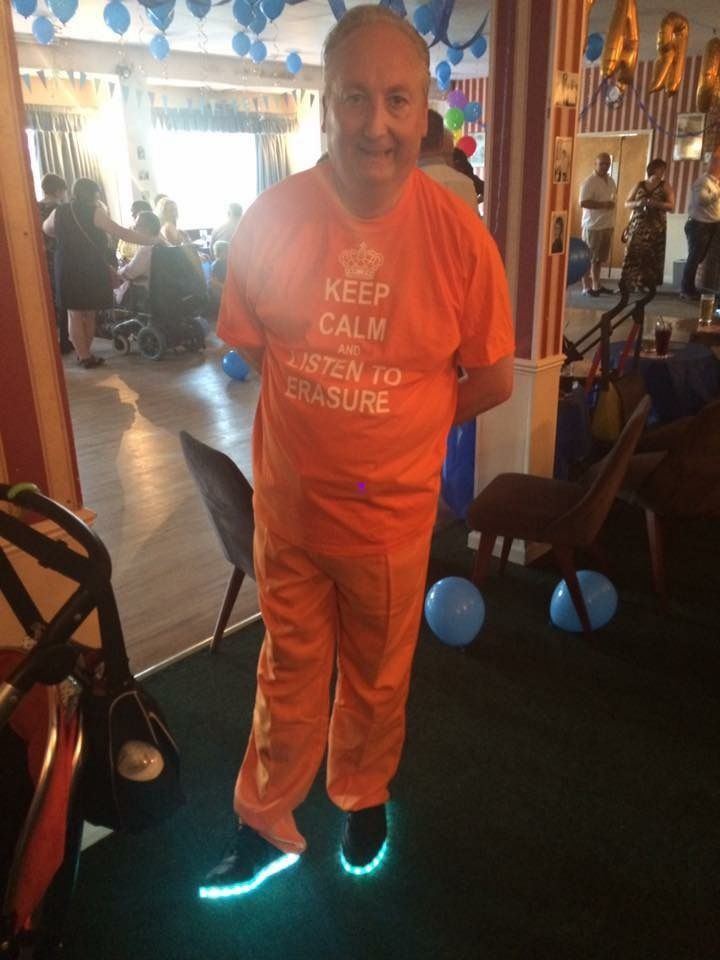 For anyone interested in the music playlists from the party here are the tracks played.
01. Intro-Happy Birthday-Altered Images
02. Too Much,Too Young (Live)-The Specials
03. Three Minute Hero (Live)-The Selecter
04. Mirror In The Bathroom (Live)-The Beat
05. The Tube (Opening Titles)-Art Of Noise ft Jeff Beck
06. What Is Love?-Howard Jones
07. Torn Open-Sophie & Peter Johnston
08. Europa & The Pirate Twins-Thomas Dolby
09. Under The Sheets-Ellie Goulding
10. I Can't Wait (Edit)-Nu Shooz
11. Ain't Nobody (Remix)-Chaka Khan
12. p:Machinery (LP Version)-Propaganda
13. Somebody-Brilliant
14. Absolutely Immune (7" Mix)-Act
15. Beatbox (Diversion)-Art Of Noise
16. Art Of Parties-Japan
17. Enjoy The Silence-Depeche Mode
18. Move On-Fashion
19. Living On The Ceiling-Blancmange
20. Time (Clock Of The Heart)-Culture Club
21. Tears Are Not Enough-ABC
22. Sometimes-Matinee Club
23. Dance Sucker (7")-Set The Tone
24. Wham Rap! (Enjoy What You Do)(Special U.S 7" Remix)-Wham
25. Ode To The Bouncer-Studio Killers
26. I'm Conscious Of Myself-Dubstar
27. The Things That Dreams Are Made Of-The Human League
28. Boogie 2nite (Seamus Haji Big Love Edit)-Booty Luv
29. Tainted Love (Remix)-Soft Cell
30. The Obscenity-Frankie Goes To Hollywood
31. Two Tribes (We Don't Want To Die)-Frankie Goes To Hollywood
32. Smalltown Boy (7" Edit)-Bronski Beat
33. Send My Heart-The Adventures
34. Feel It-Feelabeelia
35. Let Her Go-Strawberry Switchblade
36. Music Is The Victim (K-Mart Disco Version)-Scissor Sisters
37. Scorpios-Adam & The Ants
38. Thought Part 2- Propaganda

Destination's Live Set
01. Vinyl-(Destination)
02. Don't Dance-(Erasure)
03. Sweet Dreams (Are Made Of This)-(Eurythmics)
04. Retro Door-(Destination)
05. Waiting For The Day-(Erasure)
06. Forever Dancing-(Destination)
07. Hungry Like The Wolf-(Duran Duran)
08. I Stand Alone-(Glynn Jaine)
09. Only You-(Yazoo)
10. If I Ruled The World-(Destination)
11. Phantom Bride-(Erasure)
12. Sweet Child Of Mine-(Guns & Roses)
13. Say-(Destination)
14. Thank You-(Destination)
15. Stop!-(Erasure)

Erasure Hour
01. Just Can't Get Enough-Depeche Mode
02. Situation-Yazoo
03. There'll Be No Tomorrow-Erasure
04. Save Me Darling-Erasure
05. Sometimes (2015)-Erasure
06. It Doesn't Have To Be-Erasure
07. Die 4 Love-Erasure
08. Love To Hate You-Erasure
09. Chains Of Love (Un-fettered Mix)-Erasure
10. Crazy (2017 Remix)-Andy Bell
11. Chorus-Erasure
12. Breath Of Life (7" Mix)-Erasure
13. Always (MHC 7")-Erasure
14. Sacred-Erasure
15. A Little Respect (Acappella & 7" 50th Birthday Bash Mix)-Erasure




Final End Set
01. All Out-Clarke:Hartnoll
02. Who Needs Love (Like That)(Hamburg Mix)
03. My Precious One (Vince Clarke Remix)-Andy Bell
04. I Lose Myself-Erasure
05. Drama!-Erasure
06. Hideaway-Erasure
07. Oh L'Amour-Erasure
08. Queercore (Matt Pop's Radio Mix)-Andy Bell
We had to fade out before these three were played.
09. True Original-Andy Bell
10. My Love-Erasure
11. When A Lover Leaves You-Erasure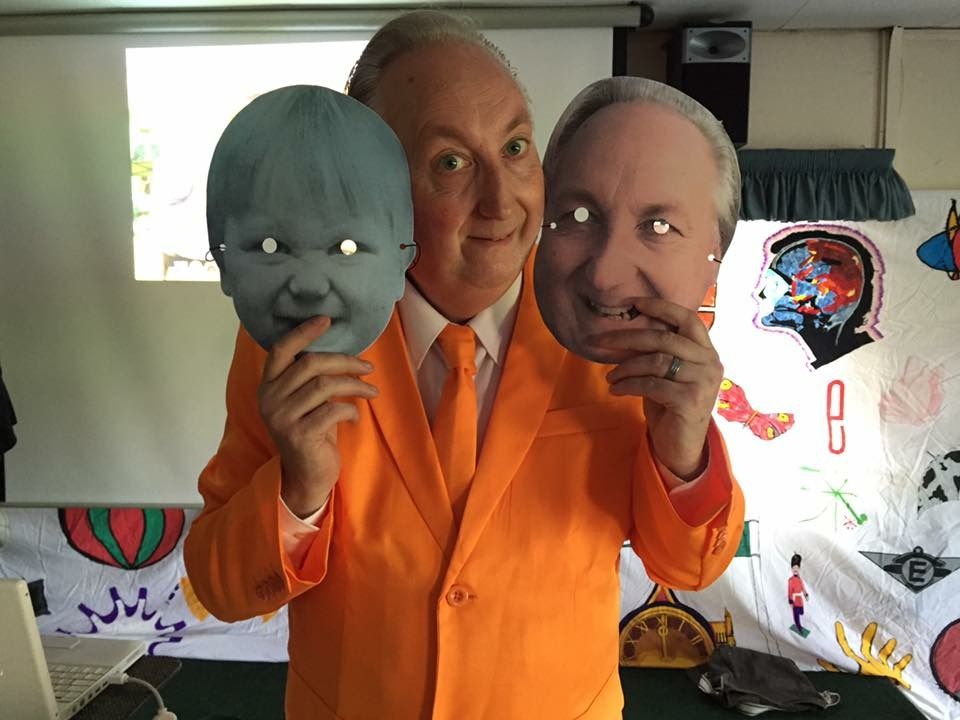 Erasure fans group shot
Cards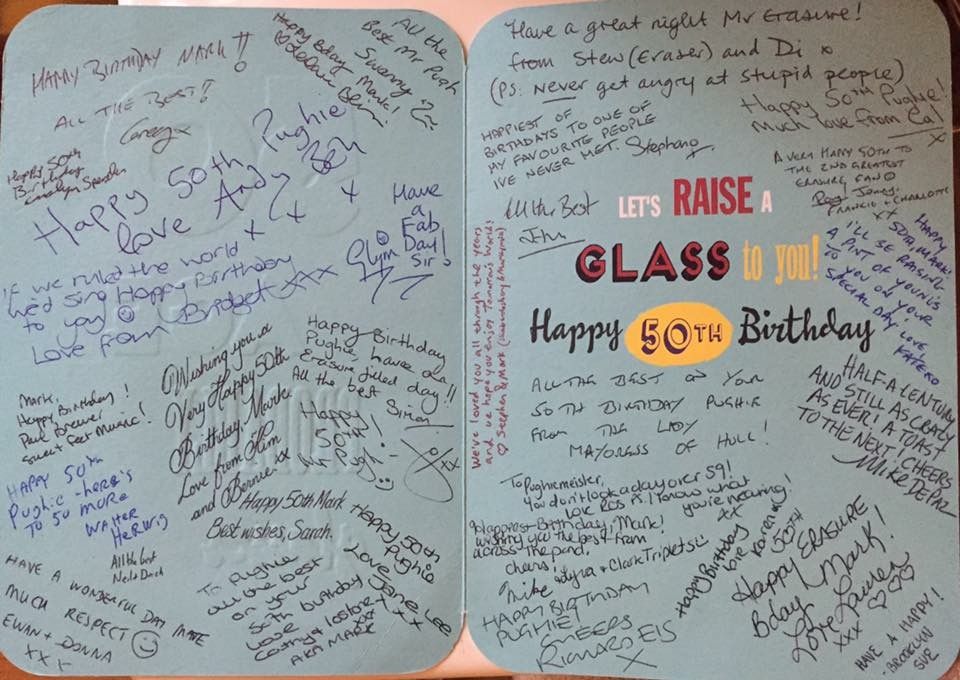 Me with Rod Thomas aka Bright Light Bright Light Tough Love Tour 2018
Pointing out that it's a Erasure teeshirt from the tour he was in!,and not Depeche Mode like he said